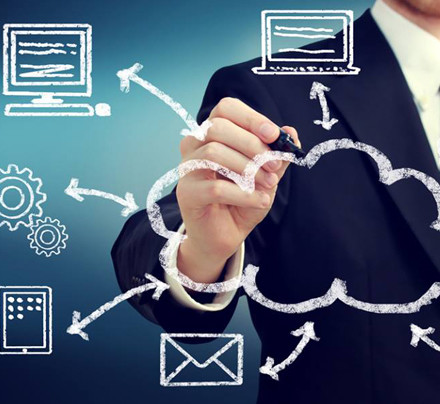 It may seem tempting to obtain different services from different providers, but that leads to time and money wasted when you can simply hire iConnect Technologies as one complete cloud distributor. Having all services hosted in one spot means we can ensure they work seamlessly together, and can simply and affordably be maintained.
Complete Cloud Distributor Philippines
iConnect Technologies is proud to host a complete set of cloud services.
Hosted Desktop
Hosted desktop services give you and your employees a chance to work remotely, by accessing files, data, documents, and applications at any time of day, from any location.
Microsoft Hosted Exchange
You can access cloud-based email solutions through our Microsoft Hosted Exchange. This platform works for businesses and for IT resellers.
Microsoft Hosted Sharepoint
Microsoft's Sharepoint application is perfect for team collaboration, file hosting, and helping manage documents and content. It's bundled in with Microsoft Office 365 subscriptions.
Hosted VoIP
Hosted VoIP solutions can assist clients in decreasing the costs of their telephone bills by as much as 50%. This service includes a range of enterprise-grade features and keeps call clarity a priority. It also includes the support, security, and affordability that your business requires.
Online Data Backup—Disaster Recovery
Your company's data, files, and more will all be backed up on a regular basis. Our cloud-based backup solutions are a reliable alternative to on-site backup tapes. Packages range from 1 GB to 99 TB storage.
Microsoft Skype for Business
Businesses require more secure and reliable Skype solutions. Microsoft Skype for business works globally and is a reliable and affordable solution. There are three different packages to choose from and including Office, Exchange, and Sharepoint integration. These solutions offer call control functionality to keep your business in touch with customers.
Hosted Servers
Our hosted servers are both secure and simple to use. There is a wide range of benefits to choosing one of our competitively priced packages that include memory, processor functionality, and large storage space.
Cloud Storage
Cloud storage solutions are stored in the cloud and are a more secure way of storing a company's data than on-site tape backup systems.
Owncloud File Storage & Sharing
Owncloud file storage and sharing is a solution for businesses that have employees working off-site, but still, need to network and benefit from online file sharing. This system syncs automatically across all devices.
Web Hosting and Domain Hosting
We also offer web hosting and domain hosting services for your business's website.
Anti-Virus & Firewall
Our anti-virus and firewall solutions will protect your company's data, files, and documents from malicious attacks, and keep your information secure.
Microsoft Office 365
Instead of having to regularly install Microsoft Office and its related updates, Office 365 offers a subscription plan that gives access to the most current version of Office applications, and other related productivity services over the net. This suite includes Word, Excel, Powerpoint, OneNote, Outlook, Access, and Publisher.
If you're interested in one or more of our proven cloud distributor services, please contact iConnect Technologies today.