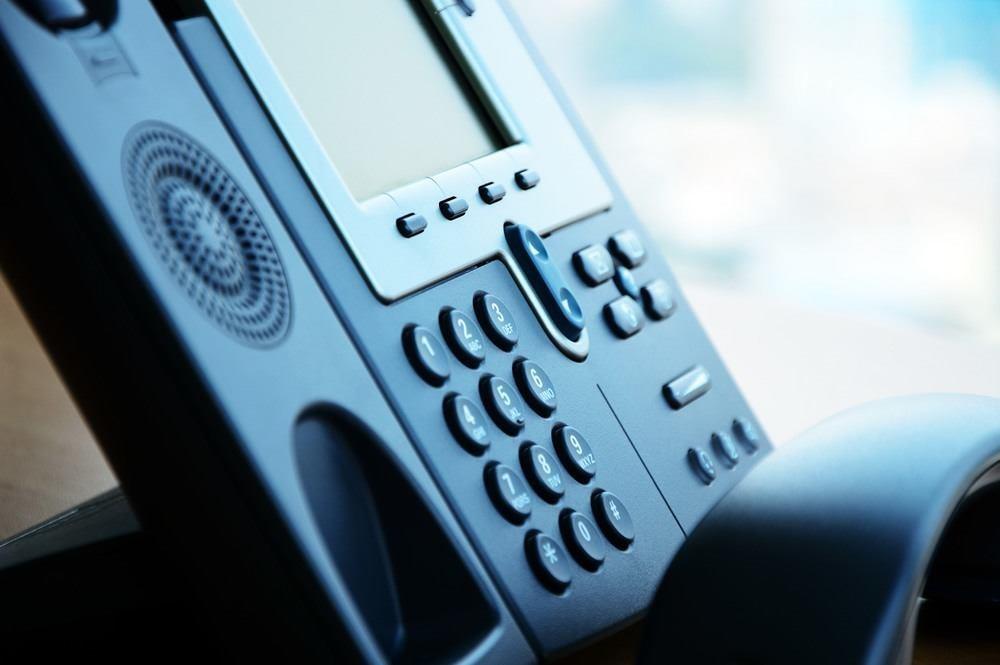 As high-speed internet becomes increasingly cheaper, many consumers are canceling their landline services and signing up for VOIP – Voice Over Internet Protocol Services. Why pay for costly landline services you don't need when you can have VOIP services that work through your internet service? VOIP telephone service also includes many other attractive features such as voice mail, call display, call waiting, and more, that likely are quite expensive through your traditional telephone service providers.
Importance OF VoIP
One of the best reasons to switch to VOIP is because of its significantly lower costs than traditional landline telephone services. Business VOIP services are significantly less expensive than your traditional telephone services, and that's quite attractive to larger businesses that have extensive telephone networking needs.
There are significantly fewer pieces of hardware required, almost no cabling, and many VOIP hosts don't even require an investment, as most hardware is kept off-site. If you are required to purchase hardware, it's not proprietary to one telephone service provider, so you can bring it to another plan. Monthly subscription fees are also lower than traditional landline services, saving you money.
How Does VOIP Work?
VOIP works through a VOIP provider such as iConnect Technologies, providing you with home, or business IP Telephony services. It's relatively easy to install and doesn't involve any heavy installation of equipment at the place of service.
Most VOIP equipment is located off-site, so you don't need to worry about where to store it all. For a residence, all that's required is a small box, similar to a modem, which can be easily tucked away in a cabinet.
For businesses, significantly more equipment may be required, but it's still easily contained in a small cabinet, and that's where iConnect Technologies can assist you in choosing the best IP phones for your needs.
iConnect Technologies maintains an off-site IP-based PBX – Private Branch Exchange – that works by routing calls to the pertinent numbers on your network. At your residence or place of business, you'll be able to handle the features and basic settings for your telephone, while leaving the technical knowledge to the experts at iConnect Technologies.
VOIP Services For Residence And Business
In order to set up VOIP services at your residence or business, you'll be required to have broadband services already set up. From here, it's a matter of analyzing your needs.
For example, more broadband services can handle up to ten calls at a time, but for more employees to be able to use the telephone at the same time, the more bandwidth you'll need. You will need to determine if there is a bandwidth cap on your account.
For cloud-based VOIP service, you'll also need to ensure that your telephones are capable of communicating over VOIP. Generally, you'll be required to purchase SIP-enabled phones that allow you to make VOIP calls. SIP-enabled phones are available with a wide range of features to take into account the needs of small to large-sized businesses.
You'll still be able to use your old phones and fax machines with an analog telephone adapter (ATA), but you won't be able to take advantage of all the features of a SIP-enabled telephone. iConnect Technologies will assist you in determining your optimum VOIP needs.
iConnect Technologies provides reliable and cost-effective VOIP – Voice Over Internet Protocol – Services to residential, mobile, and business customers worldwide.
VoIP Solutions For Small And Large Businesses
Voice Over Internet Protocol (VOIP) has quickly become the communications medium of choice for today's business enterprises. There are several benefits to switching to VOIP, from a traditional landline service, with increased efficiency, to greater communications flexibility, and effective management of financial resources.
iConnect Technology is a leading provider of VOIP solutions for your business enterprises. We're partnered with the major worldwide carriers, to provide our customer base with international A to Z call termination.
We deliver several levels of service, from cost-effective to retail-grade. Your voice traffic will reliably travel anywhere it needs to go, all with the latest high-quality technology and low-cost plans. Contact Us For Pricing Planes
VOIP services remain one of the most cost-effective methods for managing the internal business communications of your business. Since VOIP requires a bare minimum of hardware to be installed at your business.
it's far more cost-effective than traditional business telephone services. A minimum of space is required to install the box and wiring. Most of the management required is handled on-site at iConnect Technologies.
Voice Over Internet Protocol Service Provider
We provide the greatest area of coverage over other VOIP providers. iConnect Technologies has got your VOIP services covered, with DIDs for 48 states in the USA, 7 provinces in Canada, and more than 30 international countries.
With iConnect Technologies, you get the best support from our voice and network experts, for every step of your new VOIP implementation. We'll assess, design, integrate, and optimize your new services.
We also provide management services, as you may not have dedicated in-house staff to manage your VOIP services on your own. We provide a high level of resources and support to service your VOIP network.
VoIP Service Provider Philippines
iConnect Technologies provides advanced management monitoring and reporting of your VOIP system. We provide 24/7 technical support, with our support line. We constantly ensure that your communications network is secure and reliable, and will help keep your VOIP network costs down.
Toll-free numbers provide a higher level of service for your customers and clients, ensuring that long-distance calls are not a detriment to your business. If you're in the market for toll-free or vanity numbers, iConnect Technologies can also offer these services for your business enterprise.
Technology sometimes moves faster than you can implement it. We not only install and service your VOIP system, but we can also integrate VOIP into your network with other applications, for unified communications.
Over the years, your business needs may change, that's why our network optimization services will help you analyze potential future needs, so your business can stay on top of the market with ensured performance and continued reliability.
Why Choose Us For VoIP Solution 
Why should you choose iConnect Technologies over other providers? We not only have a background in network infrastructure, but we also possess the experience and technological knowledge to create an effective VOIP system for your business.
We can help you maximize your business investment by integrating VOIP with your current or future applications. Our team consists of several network integration specialists, who are IP-trained and certified. We back out services with our team's experience and expertise, by currently managing the world's largest IP infrastructure.
We provide accurate and timely service based on your service needs. Let us ensure that your new VOIP project is delivered on time and on budget.