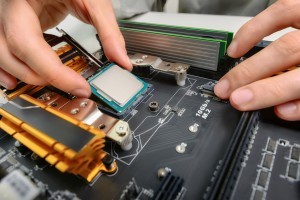 We have amazing local on-site services, as well as remote service packages. Our team members can visit your location as required, and provide you with detailed plans of action for recommendations and future maintenance. A 24/7 technical on-call support is available in the event of any system failures or questions that arise. We're always on the clock, even when your business is closed.
IT Service Provider Philippines
Our services will remotely monitor your IT activities and alert us the moment that something happens.
We have exceptional cloud management services, from backup, email, web, and security services, all seamlessly integrating into our monitoring system, to give you the ultimate protection of your valuable data.
We're dedicated to keeping your budget expenses down. From your company websites to servers, and telephone systems, we possess the knowledge to effectively manage and operate our IT services in order to help keep your business costs down.
Best IT Support Services
Our combined knowledge and experience of our team will provide a higher level of experience than seen anywhere else. Our technical proficiency will deliver valued IT services through technological improvements for your firm, providing you with the best IT customer experience.
iConnect Technologies will help with all your IT needs, whether you're seeking backup and data recovery services, or the full IT management of your data, network, server, and voice servers. That's why we're here to help your firm.
When you choose to work with our friendly team, you'll be receiving world-class service, backed by the combined pool of experts who are all dedicated to the success of your firm.
Our IT service solutions include every aspect of your IT infrastructure.
24/7 connectivity monitoring to prevent issues before they start.

Event log monitoring for accountability.

Back-up log checks to ensure they're running smoothly.

Anti-virus checks to prevent outside attacks.

Server availability to keep your online clients happy.

Monitoring for DNS, DHCP, and Terminal Services to ensure everything is running smoothly.

Monitoring custom performance parameters to provide the best IT care possible.

Server health check and analysis of key trends.

Contact Us For More Information
We promise you'll enjoy working with our IT team at iConnect Technologies, as we're both knowledgeable and approachable. You'll appreciate our attention to detail and can-do attitude.
Come work with us, as we upgrade and optimize your IT systems with expertise and care. Expect on-site visits and telephone check-in calls so we can keep be kept in the loop with your business needs.
iConnect Technologies has developed our service experience, encompassing over fifteen years of managed IT operations and network administration. We've focused on system integration, IT infrastructure design, VoIP call termination, and desktop computer and web services. We utilize the leading vendor services while servicing major clients globally.