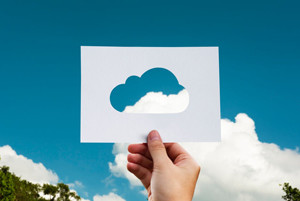 We provide easy, secure, and automatic online cloud backup services for small, medium, and corporate-sized businesses. Cloud-based backup services with storage can protect your business's data, preventing emergencies. Whether you have one worker or 200, we provide you with end-to-end IT Support at all cloud business solutions Philippines locations.
Online Cloud Storage Backup Services
Our online cloud backup service for the cloud servers is available on a monthly subscription plan and is based on the device. Our easy-to-manage packages for cloud business solutions in Philippines locations will provide the security your company needs.
This is a continuous cloud storage backup solution that is not only on 24 hours a day, 7 days a week, but that also will never slow down your other operations.
You can simply manage your account and backup devices online. If you're an IT professional, you can remotely manage your cloud server software from your office or any location.
We offer simple and easy-to-use desktop tools. This means that any staff at your business can access the lost files without assistance in the event of an emergency.
Our Cloud backup services are affordable. We offer simple pricing plans which make it simple to choose the plan right for you. Our cloud computing solutions also include a support team just for you.
We offer unlimited storage, without any size limits or bandwidth caps, or file type restrictions. It's easy to access the backups too. You can manage and monitor them at any time. If you require a restoration, you can also access and restore them at any time and from anywhere.
Our cloud backup solutions also include top-secret security, basically advanced encryption for your data, so you know it's always kept secure even when you don't need it.
We also have many more backup options not listed here to back up business devices and hard drives. We don't levy any charges for setup or fees to access your data in the event you need restoration. Our IT support team is here when you need it, whether you choose to give us a call, communicate online or chat online.
Our cloud business solutions Philippines for small and large businesses stand out from the others. Our backup plans are effortless and have always-on protection for your business. We also offer cross-platform functionality and unlimited file and data storage options at one low price.
Cloud Backup Services For Small Business
It's important for all businesses to have an online cloud backup service solution in place. This solution offers a minimal monthly cost, yet can be vastly invaluable in the event that a disaster occurs at your business that can cause loss of data.
Your IT department or staff can quickly and easily access data so that your business can be run from anywhere until your company has secured new premises. Many businesses without a backup plan in place could face considerable losses if they have no cloud backup plan in place.
Ransomware and hacker attacks can also be a threat to businesses, but having your original data and files secure gives you a chance to restore your files. Also, it prevents you from financial losses and you can quickly get your website and your users back to work quickly.
In iconnect technologies, we offer many cloud services. Please Contact Us to find out how cloud-based backup services are right for every type of business.