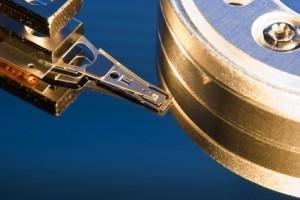 A company wide server crash can be an extremely costly event to happen to a productive business, and what makes it worse is that there could be a situation where the safety of the backup server was also compromised. This could leave your IT department in the dark, while you scramble to accommodate the computer needs of your staff.
iConnect Technologies restores all causes of data loss, whether it's simple or a catastrophic event. Viruses, accidental or malicious deletion, system-wide crashes, data corruption, hardware failure, and natural disasters can all negatively impact your data storage systems. Either way, a failure in IT can be extremely costly. Your business operations will abruptly come to a halt, and if you've lost valuable data off your server equipment, you're going to be spending a lot of time and resources trying to rebuild that lost information.
To prevent a bad situation from worsening, iConnect Technologies can step in to offer disaster recovery services  and IT disaster recovery plan to companies who wish to minimize their losses. Data can be recovered, so your business won't have to spend time and money recreating work that's already been done. We have an extensive set of proprietary data recovery hardware and software tools, and processes, to restore your valuable data to new equipment, computers, and servers.
iConnect Technologies is committed to providing the support needed during your disaster, so your company can get back up and running again. Whether it's onsite recovery, or the restoration of your business at a secondary site, we're dedicated to seeing your business survive, even after a disaster. We provide recovery of data within the shortest time span possible, so you can get your company up and running again.

We recover data from failed storage devices, and crashed servers. We also supply the hardware and software needed to create reliable back up services for your data recovery plan. We work with a wide variety of vendors, to provide the best backup solutions for your business.

In order to prevent the loss of data in the event of a disaster, iConnect Technologies will work with your firm, to provide a competent level of back up solutions, for the customer who demands a high level of operability. We have the level of expertise needed to formulate the best disaster recovery plan. Not all firms are alike, so your disaster recovery plan will be unique to your type of business, whether large or small.

Whether backup solutions are provided via removable devices that can be taken offsite, data upload to another dedicated server, or data packets sent to the Cloud, it's best to prevent a future loss of data, rather than trying to recover it after the fact.