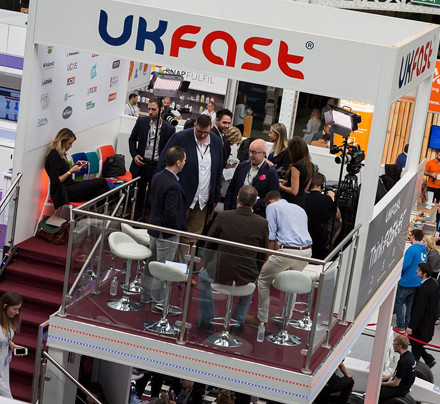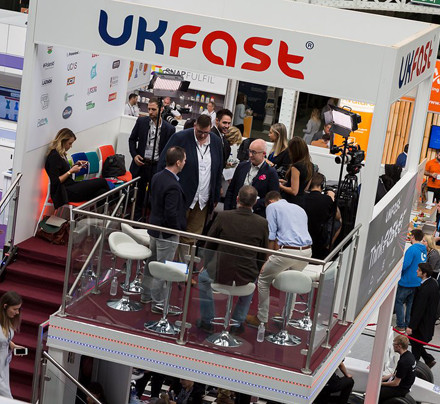 iConnect Technologies has joined with UKFast to provide dedicated hosting and cloud solutions that help protect and deliver your business's data with speed and reliability.
If you need the perfect hosting solution, UKFast provides cloud hosting, dedicated servers, and data centers. This is a service provider that goes out of its way for its clients. iConnect Technologies examined the reviews and they were nine times higher than the national average.
UKFast has five different cloud hosting solutions. Here at iConnect Technologies, we can help assist you in choosing the right plan for your size and type of business. You'll have the choice of eCloud Public, eCloud Hybrid, eCloud Private, and eCloud Flex.
But no matter which plans you choose, you'll be experiencing the best managed and virtual IT solutions for your business. You'll get the security and flexibility you need to run your ever-expanding business.
Data center solutions are also offered for all sizes of businesses. The Solo and ISP plans are suitable for small businesses. The Rocket plan is good for a wide range of businesses. For larger enterprises, choose the Max I or the Max II plans for the ultimate performance. And if your business grows, your plan can be adapted too.
The UKFast data center is located in Manchester, UK. This company has invested over £22 million in it. You can be assured that you'll be getting the highest level of service available anywhere in the world. Your data is always securely stored in the UK, so you can feel confident in your business management.
You'll also be pleased to hear that the data center has 100% power availability at all times to prevent outages. Another concern many business managers have is whether their data is being stored in modern facilities. UKFast has a built-in redundancy plan for all critical components so you'll never have to worry about outages.
The UKFast data center is also carrier-neutral. They work with a wide range of carriers and ISPs to help keep them connected with the internet world.
UKFast is located in the UK and is one of the leading managed hosting providers to some of the best companies and brands in the UK. They focus on Linux-based servers, public cloud solutions, and Magento-optimized hosting.
They own and operate their own ISO-accredited data center complex in the UK. This business has over 30,000 square feet of enterprise-grade facilities which ensure the security of your valuable business data.
When you choose to work with UKFast you'll be assigned a dedicated account manager. You'll also have access to a UK-based support team who are extremely qualified and dedicated to their jobs. They are ready to assist 24/7 and 365 days a year, should you need help.
If you're interested in learning more about our partnership with the cloud solution provider, UKFast, and how it can benefit your small, medium, or large business or organization, we invite you to contact us today for more details.