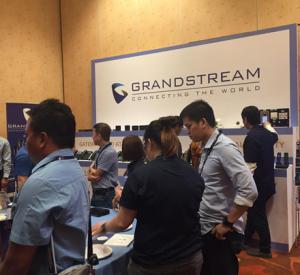 iConnect Technologies is proud to be the Authorized Distributor of Grandstream products in the Philippines. Grandstream products focus on providing business teleconferencing product solutions for all sizes of business, from small to large. They provide data, IP voice, mobility device, and video solutions to all businesses. Their business products have won awards through an exceptionally high characteristics of innovation, quality, and reliability. This all adds up to businesses being more productive than ever before. It's Grandstream's goal to connect businesses together, no matter where they are in the world, to enable better connectivity, and lessen the high cost of travel.
Grand Stream Products Supplier
iConnect Technologies sells six main connectivity products from Grandstream. Each includes advanced and traditional features that communication users expect, but still retain user-friendliness. The features also focus on enabling a shorter training period, and IT management through the use of a web-based GUI program.
Business Conferencing–Business conferencing solutions aim to provide complete audio-video conferencing products that work intricately together. This teleconferencing system is not only adaptive, but it will be able to utilize the many popular video conferencing solutions on the market today.
IP Voice Telephony
IP voice telephony works with several Grandstream products, including their DECT cordless IP phones, Enterprise IP phones, and small business IP phones. There are telephones for every type of business and user type. The phones are easy to operate through the functions of the Softphone App. Clients may also purchase additional extension modules for better connectivity.
IP Video Telephony
IP video telephony works with Android smartphones. There are extension modules for better connectivity. The GXV3200 is a line of telephones that has six lines. These provide a complete multimedia experience that includes video calling. These Android-compatible phones can utilize many business apps in the Google Play Store. They combine a phone with tablet technology.
IP Video Surveillance
IP video surveillance will join High Definition IP cameras to IP video encoders and decoders for full functionality. The footage is stored on network video recorders–NVRs. The system is easily managed through free video management software included with all Grandstream products. The Grandstream video surveillance product line offers complete solutions for indoor and outdoor locations, and can also provide alerts, live monitoring, and video recording.
Gateways and ATAs
Gateways and ATAs can connect to traditional analog VoIP telephones with the use of adaptors. An office may need a portion or an entire office networked. IP connections can be extended and attached to current analog devices. The Grandstream line of gateways and ATAs are trusted by many of the largest internet providers.
IP PBXs
IP PBXs are the UCM series IP and they provide a large range of unified communication features, together in one convenient package. There are no licensing fees, no upgrade fees, and no additional costs per feature for the client. Everything is included no matter where your business is small or large. UCM6100 can support up to 500 user connections in one office. UCM6510 is also suitable for small and medium businesses that can have up to 2000 users.
Grandstream products are suitable for the education, hospitality, law, residential, and retail industries.
If your small business, company, or corporation needs assistance with IT services, we can provide effective solutions to your communication and internet department's needs. Please contact iConnect Technologies today to discuss how to begin.