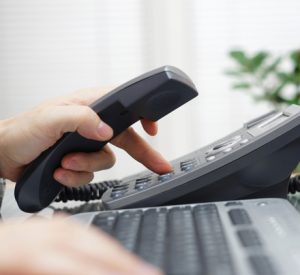 Your specialty may not be technology, so when you're seeking IP PBX technology solutions for your business, your research needs to lead you to the best IP PBX provider. iConnect Technologies provides the expertise and best customer experience to get your IP PBX systems running smoothly.
Technology is constantly changing and integrating with new developments. It can be overwhelming trying to find the best IP PBX solution for your business. That's why iConnect Technologies will assist you with selecting the best telephone network for your business.
How does IP PBX Work?
The best way to get started is to understand what IP PBX systems are. They integrate the telephone extensions within your company to the outside telephone network, whether public telephone or mobile telephone networks.
Internet Protocol and PBX – Private Branch Exchange work by providing audio, video, and text messaging. It connects the company's internal network with the external network, or PSTN – Public Switched Telephone Network. Basically, the PBX system switches the company's local calls over to the data network, so all users can share the same external phone lines, without having to engineer a complicated network of wires.
Business owners don't need to understand the intricacies of telephone networks, as you'll be hiring iConnect Technologies to handle your PBX network plan for you. Whether you're a brand new office needing a new IP PBX system, or you are relocating your office and need your PBX system deconstructed and rebuilt again, we'll take great care in implementing your system. iConnect Technologies will provide advice on the best technological solutions, to implement the technology, and provide maintenance and support.
Benefits of IP PBX
There are several benefits to switching over to an IP PBX system. It's easier to install and configure than your traditional telephone system. The IP PBX system runs as software on a computer, rather than involving a complicated hardware installation.
Since the software is on a computer, it can be easily maintained and fine-tuned. Much of the hard wiring will be eliminated, saving the general aesthetic of an already existing office. A business can take advantage of VOIP service providers for long-distance and international calls. There will be significant savings over the course of one year. IP PBX systems are also a lot easier to upgrade, and with all the technological changes happening each month, your company will want to follow suit.
iConnect has a wide variety of reliable products to seamlessly integrate your IP PBX system together. A variety of telephones are available, including the entry-level IP phone, hotel bathroom IP phone, and full-featured business IP phone.
iConnect Technologies services the Philippines area, as well as providing vanity and toll-free telephone numbers for Canada and North America.
After your IP PBX system is installed, the support doesn't end there. You'll be provided with regular maintenance and advice on future upgrades. On-call support for the standard of advanced is provided for a wide variety of technical issues.
iConnect Technologies is here to assist you in building your firm's future, as well as providing reliable IP PBX systems, with exceptional customer care.