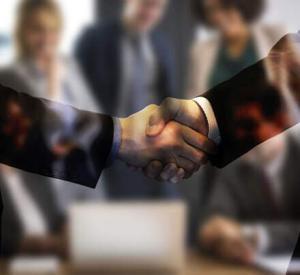 In an era where businesses depend heavily on technology, the surge in cyber threats poses a significant concern. Cybersecurity is paramount for businesses, and one of the most effective strategies for protection is forming partnerships with Managed Service Providers (MSPs). This article delves into what an MSP is, the advantages of such collaborations, and the ways MSPs enhance cybersecurity.
Understanding MSPs: A Managed Service Provider (MSP) is a company dedicated to offering IT services and support to businesses. Their expertise lies in the management and monitoring of IT infrastructure, applications, and services. MSPs extend a broad spectrum of services, encompassing help desk support, network monitoring, and specialized services like cloud and cybersecurity solutions.
Benefits of MSP Partnerships: Engaging with an MSP offers a multitude of advantages for businesses. Firstly, MSPs are industry experts, ensuring businesses have access to cutting-edge IT and cybersecurity services. Their round-the-clock monitoring assures that systems remain secure at all times. Furthermore, MSPs are instrumental in cost savings through their provision of cost-effective solutions and managed IT services.
How MSPs Enhance Cybersecurity: MSPs contribute significantly to bolstering a business's cybersecurity. They offer comprehensive security solutions including firewalls, malware protection, and other security measures. Additionally, MSPs assist in devising security incident response plans and ensuring compliance with data privacy regulations. They continually update businesses with the latest cybersecurity technology and services, including cloud-based security tools.
Concluding Thoughts: Collaborating with an MSP emerges as one of the most effective methods for businesses to shield themselves against cyber threats. MSPs equip businesses with comprehensive security solutions, aid in compliance, and provide access to state-of-the-art cybersecurity technology. By partnering with an MSP, businesses can secure their systems and align with data privacy regulations.
In summary, partnering with an MSP is an indispensable strategy for businesses seeking robust cybersecurity. MSPs deliver up-to-date IT and cybersecurity services, cost-effective solutions, and round-the-clock monitoring. Such collaborations assure system security and compliance with data privacy laws.