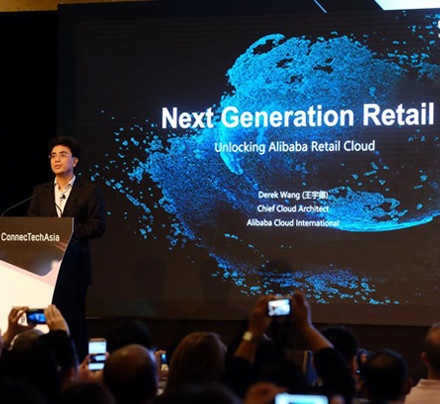 iConnect Technologies participated in the ConnecTech Asia 2018 conference in Singapore last June. The conference was held from June 18 to 20th at the Marina Bay Sands and the Suntec Singapore, and was organized by UBM. The conference had a strong focus on the future of technology in broadcasting, communications, and enterprise technology and services.
ConnecTech was a collaboration between three focussed shows: BroadcastAsia, CommunicAsia, and NXTAsia. The show exhibited how all three technologies often converge together within many industries today.
There were many displays at the exhibition, encompassing two different venues, on over 67,000 square meters of space. This year over 40,000 people attended the show over the three days. The attendees were from a wide range of industries, including the trades, technical, and governing bodies. There were plenty of exhibits, events, and presentations to see.
iConnect Technologies was one of the attendees from 52 countries and regions from around the world. There were 40 international pavilions to visit. Technology was divided into four different zones. There were even complimentary activities to enjoy.
Just some of the notable presenters at the exhibition included Mr. S. Iswaran, the Minister for Communications, who gave the opening address. There were also many quality keynotes by Alibaba Cloud International, BBC Worldwide, Google Cloud, Mediacorp, Netflix, Singtel, and Telenor Connexion.
Many people who attended the event found it a great opportunity to network. They also found value in discovering new products and technologies. Many people benefited from searching and sourcing for and relevant telecommunications partners this year. Some of these companies have been able to partner together to do business. This is a great platform that allows people within the sector to gather together in one meeting spot, no matter where they're located in the world.
Exhibitors have also discovered the benefits of attending the show. Most have had an average of 450 to 500 visitors per booth, over the 3-day event. Many businesses have discovered that it's been the wisest way to spend their marketing dollars.
Many testimonials about the show have acknowledged that attending the ConnectTech Asia show has allowed their businesses to grow in ways that would not have been possible without the knowledge gained during this 3-day event.
ConnecTech has been running successfully for the past 20 years. Once again, ConnecTech was a huge success in 2018, so iConnect Technologies hope to participate again next year.
The show will return on June 18th to 20th in 2019, from Tuesday to Thursday. You may visit their website and join the mailing list so you can be first in line for a chance to attend this amazing event, or to sign up for exhibitor space.
iConnect Technologies hopes to see familiar faces at next years's event. We looking forward to meeting and networking with new businesses, organizations, and companies.
If you are interested in learning more about how to stay ahead of the competition by utilizing the latest technologies in your business, please contact iConnect Technologies today.