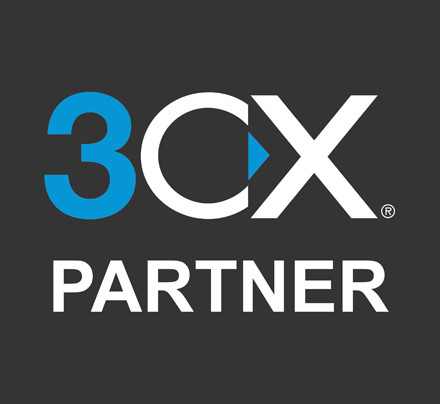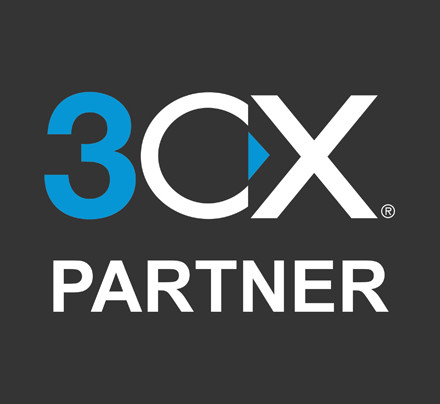 iConnect Technologies is happy to announce a new partnership with 3CX. This company offers a software-based open standards IP PBX—Private Branch Exchange—as a solution for complete unified communications. Their solution is out-of-the-box, requiring less time for installation and configuration. Their PBX solutions can be used on-premise or in the cloud.
PBX solutions are today's innovative answer to minimizing costs for your telephone system. With this type of system, your workers will be able to switch calls between all enterprise users within an organization, while everyone will share a limited number of external phone lines.
What Is 3CX?
3CX solutions involve easy installation and administration. Since external phone line access can be expensive to an organization or business, a PBX is the best solution for most companies.
3CX is so simple to manage that anyone in the organization can do it themselves, rather than requiring the IT department to do it, thus eliminating the need for expensive resources. You can manage this from an appliance, on your server, or in a cloud account.
Communications solutions can work for telephone, Android, or iOS mobile clients, Windows and Mac softphones, and video conferencing.
There are many benefits for a business implementing 3CX. Besides simple self-installation and management, you'll also be able to cut your phone and communication costs. You can use unified communications to provide presence, or for a live chat feature. You'll never miss a call on Android or iPhone. You'll have access to WebRTC Web Conferencing, Click2Call, and CRM integration.
If you're choosing to install 3CX software on-site, then you have the choice of a VM server or an appliance. If you're choosing to install it in the cloud, then you have the choice of Google, Amazon, or Microsoft Azure.
In recent updates this month (June 2018), 3CX offers more control to communications administrators. Their latest Update 5 also offers less administration so staff can focus on more important aspects of the business. You'll be pleased to know that you need no technical expertise in VoIP or SIP technology to get started. In most instances you'll be able to download the software and get up and running in only a couple of hours.
Telephone calls will be stable, crisp, and free of static. You'll have fewer dropped calls, which can be a problem with older systems. You'll discover how you can get real value out of a reliable system, and your clients will appreciate your improvements in customer service.
3CX is so confident that you'll enjoy using it, that they offer two free 1-year trials. One is for on-premise, while the other is in the cloud. You'll appreciate how their pricing is straightforward and up-front.
If you're interested in learning more about how 3CX can benefit your business, please contact iConnect Technologies today. We'd be happy to bring your old phone system into the newest 2023 technology or help you decide whether on-premise or cloud solutions are best for your company.