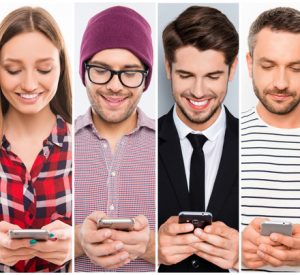 iConnect Technologies also offers complete SMS Short Message Service and p2p texting solutions that integrate with our partnered Yeastar product line. These solutions will enable companies to utilize SMS services in the running of their businesses.
SMS services can be used for mobile marketing of the company, or to send out SMS notifications to subscribers or to employees, and can provide other SMS-related solutions.
Today, many businesses have discovered that mobile marketing can be an effective way for promoting products or services. It offers a solution to directly market to your current or potential customers. But instead of users surfing a browser or using an app on their smartphone, companies can interact with people through SMS. There can be many innovative uses not even considered yet.
Yeastar is a manufacturer and distributor of robust and affordable VoIP products. They entered the technology marketplace in 2006. They have committed themselves to provide vital communication systems for small, medium, and corporate-sized businesses for the future.
Yeastar has responded to this trend quickly, and with the Yeastar SMS solutions, a business can utilize SMS notifications, send email from computer/tablet/laptop directly to SMS, and also offer email features and bulk SMS sending convenience.
Yeastar SMS Service
We offer three main solutions from the Yeastar line.
1. S-Series VoIP PBX SMS Solution
2. MySMS Center for TG GSM Gateway
3. TG Series VoIP GSM Gateway Bulk SMS Service
S-Series VoIP PBX SMS Solution
This series has GSM and WCDMA support. It has SMS-to-email and email-to-SMS features. If you are away from home or your desk, but suddenly realize you need to send an urgent email, you can do this through the SMS feature on your mobile phone. How it works is you send it to a predefined GSM trunk number on your S-Series VoIP PBX.
MySMS Center for TG GSM Gateway
Users of this system, they'll be able to send SMS on the free web messaging platform. Since it requires no complex integration, you can set up any web browser to send and receive a text from any PC computer that has internet connectivity. You'll also be able to send bulk SMS that includes personalized company information to allow users to interact. These messages can be prescheduled to be sent out at certain times.
TG Series VoIP GSM Gateway Bulk SMS Service
This service is good for businesses that need to introduce special offers, send out birthday or holiday wishes, and manage their customer relations. It works through bulk SMS and is low-cost. It can also be used to send out alerts and notifications. It takes only a few clicks to send out the bulk SMS through the web GUI. It's simple to create and manage. You can send bulk SMS using a temporary phone number, out for a marketing campaign, alerts, and notifications, and it has open API for SMS and USSD.
If you need further information about which SMS service solution will work with your current Yeastar technology, or you are ready for a completely new solution, please contact iConnect Technologies today.