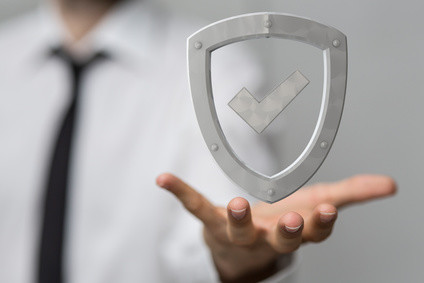 iConnect Technologies provides computer and network security solutions whether your business is small, medium, or large, keeping your data secure. Our software and hardware-based network security solutions provide the kind of IT security that every business needs. Not every business is the same, that's why we'll provide you with information regarding the best security options for your firm, so you truly can make an informed choice.
IT Security Solutions
We provide in-house IT services, as well as over-the-telephone IT support and remote tune-ups. Whether you're seeking help for securing your website, or surveillance equipment to protect your business, we're here to provide you with complete IT solutions to protect your firm from cyberattacks or worse.
Protecting your computers is important. That's why we have the best software to protect the security of your PCs, Macs, and laptops. The software is simple to install and use, with exceptional detection rates, and automatic updates, without having a major impact on the performance of your computers.
It's important that your email and data servers are protected from cyber attacks, as your customer's personal information could be at risk. Today, firms are governed by strict security laws, and often governance requires having firewalls in place to prevent outside attacks. Conforming to the latest security regulations could directly correlate to the success of your firm.
Additional protection may be added in the form of a messaging security gateway, enabling your business to communicate in privacy. Emails can be encrypted, and data leaks can be blocked. This is the perfect solution for firms dealing with financial, health, or legal information.
Spam mail messages can also be a big concern for businesses, causing hours of wasted time when employees have to sort through them all. A good anti-spam software solution will sort the fake messages from the real messages so that your employees can be more productive with their time.
Viruses can often come attached to emails and file attachments. Your business needs complete user protection against these threats. Computers need to scan with the latest malware and viruses, as they are constantly evolving and changing. Antivirus software also needs to be regularly updated, to be able to scan against the latest threats on your computer systems.
Businesses that operate in Cloud or virtual environments need to have the highest protection level possible to keep data secure. iConnect Technologies can help provide comprehensive security solutions to tackle your trickier security challenges.
Access Control Systems

Anti-Spam Solutions

Anti-Spyware

Anti-Virus implementation

Application & Security Audit

Compliance Management

DDoS Prevention & Mitigation

Email Security and Encryption

Firewall Implementation

Network Security

Remote access

VPN & VoIP Security through services like vpntap.com

Vulnerability Assessment

Web Site & Server Security

WiFi Security
IT Solutions Service Provider Philippines
The iConnect Technologies' support team also transitions toward keeping your security solutions serviced, maintained, and up-to-date. We provide telephone technical support whenever you need your queries answered. Contact Us or call and our technicians will provide in-depth support to your technical service incidents.
iConnect Technologies offers a full suite of solutions specifically tailored to your business needs. Rather than recommending expensive solutions that may not fit your business, we focus on what your business truly needs.