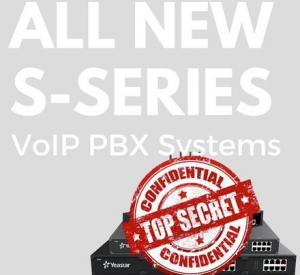 iConnect Technologies has long been a distributor of quality Yeastar VOIP and Analog telephone solutions. Their two main Yeastar product offerings have been in the MyPBX – IP PBX Solutions, and NeoGate – VoIP Gateway Solutions. iConnect Technologies is proud to announce they have expanded their Yeastar product offerings, and celebrated on November 18th, with a new Yeastar S-Series Product Launch.
iConnect Technologies invited their existing clients and other interested people to the product launch. Yeastar is a well-known worldwide leader in developing and manufacturing VoIP PBX and VoIP Gateways. They provide innovative IP solutions to distributors such as iConnect Technologies, who utilize them in their IT installations for their business clients around the Philippines.
Yeastar Products Launch
The Yeastar Product Launch was held at the Quest Hotel in Cebu City. The S-Series Products were demonstrated to everyone. A representative from the Yeastar company was there to conduct the product demonstration. While everyone enjoyed refreshments, the new Yeastar S-Series Models were showcased. The entire product line was on display so clients could see the actual units in action.
Benefits of Yeaster S Series Products
The Yeastar S-Series consists of a line of VoIP PBX – Private Branch Exchange products. This new telephone system will allow callers to use their local company's local lines but still allow all users to share a specific number of external phone lines to outside.
The S-Series has been with three main qualities in mind:
It's easy to install. You'll be able to save time and money with its quick and simple installation. It features a simple plug-and-play capability and has auto-configuration and auto-detect for set-up. The power and network ports are in the back, with several telephone line ports in the front. You may connect any type of IP phone with Phone Provisioning.
It's simple to manage and maintain. Configuration is extremely easy. You'll be able to manage and update your phone system with the graphical UI – User Interface. There is a point-and-click configuration with the online Configuration Panel. You can also manage these features from any internet-enabled device.
It's built on reliability and performance. The S-Series has been built with the latest processor technology. It's a trustworthy system that has been tested to have one of the highest MTBF – Mean Time Between Failures.
Yeaster S Series Packages
The S-Series has been built within rectangular-shaped black boxes with LED lights and ports. There are four different models in the S-Series line. They are packed full of features for all of your calling needs.
Yeastar S-Series Products Dealer Philippines
Please contact iConnect Technologies for further information on how this new line of S-Series models can provide the best telephone and IT solutions for your business. Award-winning iConnect Technologies is your only choice for the selling and installation of Yeastar VoIP PBX for your company. Contact Us to find out how to upgrade your VoIP telephone system or install a new one in your location today.