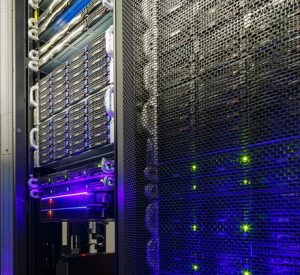 iConnect Technologies is a Cloud solution provider for companies who are seeking security solutions for their data storage, software solutions, and IT infrastructure. There are many benefits to Cloud services.
Since the Cloud is accessed remotely through the internet, it offers a secure way to store company data off-site. Separate servers mean that information is not kept on computers or servers at a specific company address. However, employees will still be able to access this data from any computer that has an internet connection.
How Does Cloud Network Works?
The Cloud is a network of servers kept in a secure location. This network has a different purpose than the one used to connect all computers together in an office. The Cloud's main purpose is to store data, whether as a backup, to run applications, or deliver a service. For example, many software solutions are accessed directly from the internet, rather than as software that resides on a computer.
Types of Cloud Computing
iConnect Technologies provides three primary types of Cloud Computing to its clients. These are IAAS, PAAS, and SAAS.
IAAS – Infrastructure As a Service
The IaaS means Infrastructure as a Service. It's a type of Cloud computing that provides virtualized computing resources through the internet. This means that a third-party provider–iConnect Technologies in this instance–provides the servers, hardware, storage solutions, and all other infrastructure components for its clients.
Software and applications will reside on these servers, and this type of provider will also do system maintenance, provide backup solutions, and resiliency planning. IaaS may be a better solution for a temporary business enterprise, or for one that is experimental or expected to experience growth in the near future.
PAAS – Platform As a Service
Platform as a Service–PaaS–offers a platform where clients can develop, manage, and run their own applications, without the need to develop and launch an infrastructure from the beginning. The user still has the ability to control software deployment and retains access to configuration settings.
iConnect Technologies will provide the network, server, storage, and other types of services needed to host the client's applications and software. This type of built-in infrastructure may be desirable to companies who have multiple developers, located in different countries, working on a single project, but still wishes to have complete control of software development.
SAAS – Software As a Service
Software as a Service is when only the software is provided through the Cloud. The client will order the software access and storage of data on a subscription basis. Data is accessed by subscribed users through a web browser. This type of service may also be called on-demand. The benefits of this type of service include unlimited storage of data, and software that is constantly being upgraded and updated, without the need for additional payment or downloads.
Cloud Computing Solution Provider Philippines
If you feel that IAAS, PAAS, or SAAS may be beneficial to your company, please contact iConnect Technologies to further discuss how we can provide affordable service solutions for your business enterprise.