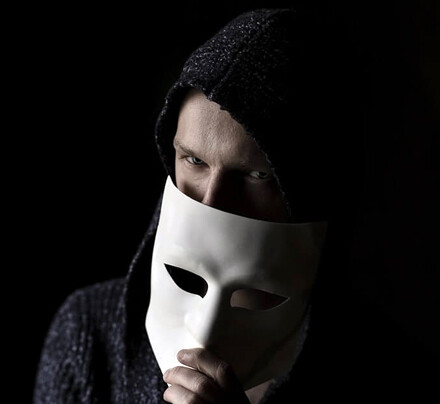 In today's digital age, the safety of your online business or corporate data is paramount. While you might believe your data is secure, hackers are becoming increasingly sophisticated, and daily incidents of server breaches and data theft continue to rise. Such incidents can not only be distressing for your valued clients but also have a detrimental impact on your company's reputation and profits.
So, what should you do when you receive that dreaded phone call from your client services team, informing you that your website has fallen victim to malware or a malfunction, and both employees and clients can no longer access it?
We Are Your Data Recovery Solution
We are a leading IT solutions provider in Cebu, specializing in data recovery services.
Can Your Website Be Restored?
Absolutely! While recovering data can be challenging, our experts stay ahead of data emergencies with cutting-edge recovery methods. Ideally, having a solid data backup plan in place is the best solution for a swift recovery. However, not all companies plan this far in advance, and some may fall victim to hackers due to a single inadvertent action.
Is It Worth Investing in Data Recovery?
Without a doubt, it is worth investing in data recovery services. When your website or server faces ransomware or a hacker's attack, the cost of recovery may be substantial, and there's no guarantee they will release your data. Beyond the financial aspect, consider your company's reputation and potential loss of profits.
Data recovery is a complex process not suited for amateurs. Incorrectly done, it can result in further data loss or physical damage, especially if your server or hard drive has been compromised by malware. There's also no guarantee of successful recovery.
Our Data Recovery Services
We offer various data recovery services depending on your specific needs. These include hard drive data recovery, server recovery, smartphone and device data recovery, digital forensics, SSD and USB recovery, and RAID data recovery for older systems. If your infrastructure is outdated, we can assist in migrating your data to a new server or hard drive.
Planning for Network Loss
To safeguard your data, consider data recovery software installation on your server or implement a solid backup plan that backs up valuable data multiple times a day. This ensures you can swiftly move data to a secure server in case of hardware malfunctions or malware attacks. Consult with our experts for a comprehensive plan tailored to your needs.
Choosing the Best Data Recovery Services
iConnect Technologies is your trusted IT solutions provider in Cebu. Whether you need data recovery services in Cebu or immediate assistance with data recovery anywhere in the Philippines, contact us. We'll restore your data or website, ensuring you can get back to business swiftly.