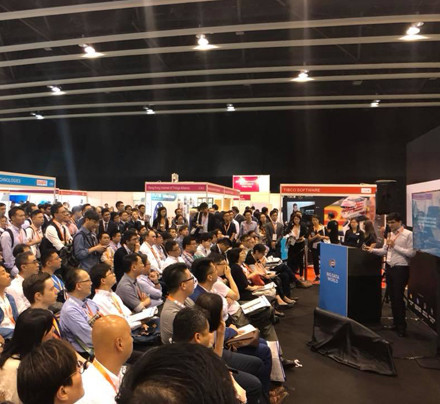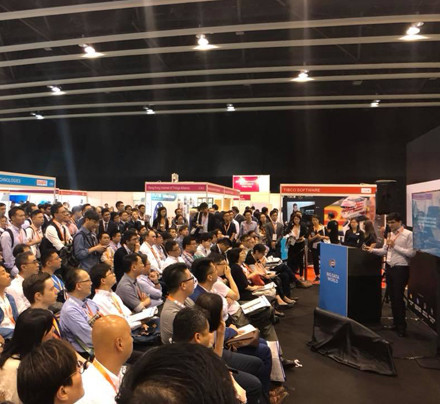 iConnect Technologies was pleased to participate in the Cloud Asia Expo Conference held last May 22nd to 23rd, 2018 in Hong Kong. During the conference we were able to connect with over 200+ of the world's leading suppliers of IT and cloud technology experts. This is the third year the Cloud Asia Expo Conference has been held.
Within the Conference were four mini-conferences, including Cloud & Cyber Security Expo, Big Data World, Smart IoT Hong Kong, and Data Centre World. This technology portfolio covered every aspect of the industry, bringing their vast expertise and knowledge to share with the world. One entrance ticket gave access to all four shows.
This event was held over two days. Panels and exhibits were located in ten different theatres. Every aspect of the technology ecosystem was covered. There were plenty of panel discussions, seminars, and case studies presented.
The Conference had over 250 expert speakers on the agenda. We were able to attend some of the more pertinent panels related to our Cloud services. There were also 10,000 of our industry peers in attendance, giving us opportunities to connect with people in retail, e-commerce, hospitality, the public sector, manufacturing, IT, and more.
Cloud Asia Expo Conference
The Cloud Asia Expo Conference is dedicated to helping IT professionals from enterprises, the public sector, and service industries with their cloud investment strategies and the development of products. This conference benefited all C's, architects, directors, developers, programmers, engineers, managers, integrators, and consultants across a wide range of industries.
This conference has a strong focus on cloud computing, cloud security, cyber security, big data, A.I., automation, colocation, data centers, infrastructure, and more. This was a large-scale exhibition with many diversified sessions, panels, and exhibits. Both local and international exhibitors were present at the conference.
One of the speakers of note was HKTV Chairman Ricky Wong who spoke at the Techerati Keynote stage. He spoke on the current issues that the world of e-commerce has been experiencing in the past year, and how well-operating cloud services are essential for e-commerce platforms.
Some of the other topics covered at many of the panels and seminars included artificial intelligence, live hacking, machine learning, big data and analytics, and cloud innovations. Cloud technology had a strong focus, with further topics on cloud security, cloud management, and related services and applications. Security and compliance were also major topics.
The Cloud Asia Expo Conference has many familiar Platinum sponsors for the event, including Google Cloud, Alibaba Cloud, McAfee, Oracle, and more. The Conference is backed up by dozens more sponsors, and partners. You may find more information about the Conference on their website. We're looking forward to attending in 2019.
iConnect Technologies stays on top of current industry trends by participating in all the big conferences in north Asia. We sell the latest and best products, services, and solutions to manage all types of business IT infrastructure. We invite you to contact us today for more information on any of your current storage or cloud problems.