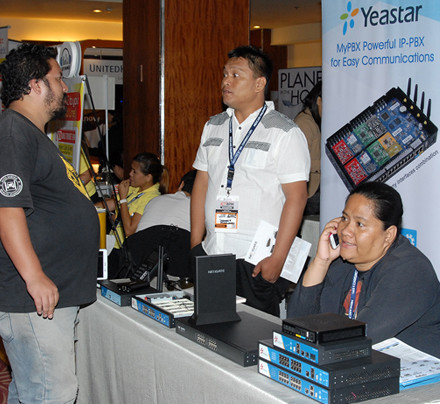 iConnect Technologies will be participating in the annual CEBU ICT BPM Conference and Expo 2015 event on June 3rd, and 4th, 2015. They'll join with another exhibitor at Booth number 8. The theme for this year's conference is "Globalization—Local solutions for global challenges".
The goal is how Cebu can be innovative in the worldwide marketplace, yet still compete with other global firms around the world. The schedule has yet to be finalized, but highlights of the conference have been released. The CEBU ICT BPM Conference and Expo 2015 is sponsored by several bronze, silver, and gold businesses from the Philippines, as well as relying on registration fees. It's organized by CEDFIT—The Cebu Educational Development Foundation for Information Technology.
Conference topics will focus on the rise of the Philippine economy over the past year. The ICT/BPM industry has been a major factor in growth for the Philippines. They will examine how Singapore has leveraged this Big Data trend to be more successful, and what can the Philippines do to emulate this trend.
There will be other interesting topics up for discussion including the importance of data security, and the latest trend of everyone wanting to stay connected via smart phones, tablets, and computers, no matter where they are. Another topic up for discussion is what legislators are doing to keep the industry globally competitive.
iConnect Technologies will be showcasing their phone system solutions, and VoIP gateway solutions to interested local and national businesses who are interested in upgrading their telephone systems. iConnect Technologies believes Yeastar has some of the best communication products around. They will have Yeastar products on hand for display and presentation.
The Conference has four main objectives for the ICT/BPM industry.
1. To continue running the Conference as the longest-running ICT/BPM conference nationally, and to keep the main event in Cebu.
2. To keep topics related to the ICT/BPM industry open to discussion, including trends, issues, and important developments.
3. To continuously drive the growth of the ICT/BPM industry outside of the metro Manila area, potentially extending internationally.
4. To encourage stakeholders in the industry to gather together once a year for collaboration and networking.
The Conference is being held at the Sampaguita Grand Ballroom at the Marriott Hotel, in the Cebu Business Park. This large ballroom can accommodate up to 500 people for this event. Registration fees range from Php 3,000 to 4,800, but rates are cheaper in advance, or with association membership. Registration fees include attendance, seminars, meal and snacks at the Plenary session, and a conference kit.
If you're interested in ICT/BPM topics, you will benefit from registering for the CEBU ICT BPM Conference and Expo 2015. Please visit us at Booth number 8 at the CEBU ICT BPM Conference and Expo 2015. Drop by for a chat or to discuss some of the new Yeastar products or phone system and VoIP gateway solutions to benefit your business.