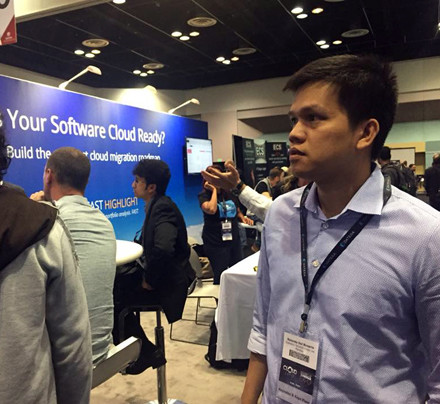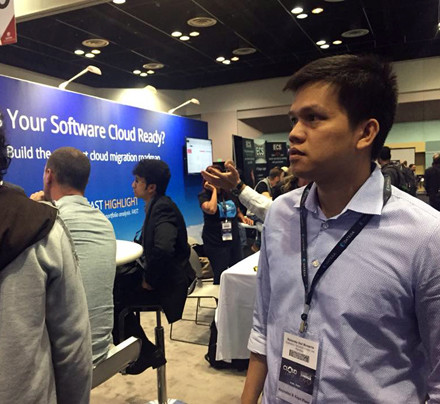 iConnect Technologies was pleased to attend the 21st International Cloud Expo in Santa Clara, California, this past month. This year, the Expo was from October 31st to November 2nd. This was the first year we attended the event and we had a wonderful time. We forged new partnerships and made new friends.
Cloud Expo focuses strictly on the world of cloud computing, all within a three-day event. The event has a strong focus on the internet, data applications and analytics, development, containers, and microservices.
Cloud Expo is a show where buyers and vendors can meet together and chat about Cloud computing technology and the future. It's the largest Cloud conference in the world today.
Cloud Expo acknowledges that it's important to integrate cloud computing into a business's IT development and operations today. Even small and mid-sized businesses can benefit.
While some companies are developing their own cloud technologies and services, others are choosing to partner with them, to save on costs and time.
There was much to see and do at the Cloud Expo this year. During this year's event, iConnect Technologies had the opportunity to attend a wide range of technical and strategic keynotes, general sessions, breakout sessions, and power panels.
At the event was also the main exhibition floor where vendors were set up to showcase their IT products and solutions. There was also a Demo Theater where our colleagues could attend and have an opportunity to interact with other technology providers.
Benefits Of Visting Cloud Expo
We saw many benefits when visiting the Cloud Expo floor. We saw over 75 booths and exhibits and had the opportunity to ask questions face-to-face with vendors. We learned about solutions that could save companies millions of dollars. There were demonstrations to watch, and giveaways for free software and services that were offered by sponsors and exhibitors.
The Expo also had a lounge where people could relax and catch up on business with the free wireless broadband services.
iConnect Technologies hopes to share new information about new cloud-based technologies with their clients in the financial services, manufacturing, media, retail, medicine, healthcare, food industry, and other types of industries.
iConnect Technologies came back with a great amount of knowledge that they can use to help small and large businesses and organizations with their Cloud-based software and backup solutions. We are excited to implement some of these new products in the new year.
Next year, there are two Cloud Expos, one on each side of the USA. The first will be held on June 5-7, 2018, in New York City. iConnect Technologies hopes to attend the November 6-8, 2018 event next year in Santa Clara for the 22nd International Cloud Expo, and meet colleagues and make new connections.
Registration is now being accepted for both locations in 2018. iConnect Technologies hopes to see you there, but if you can't make it, please contact us for information on how the latest Cloud-based technologies can help your business.